Prior to his death, I had never even heard of the man Mr. Sushant Singh Rajput. But after doing some research on him and learning more about his work ethic, his business acumen and his openness to fans – I know one thing – he lived life to the fullest.

I dug up some research along with evidence about two domains owned by Sushant Singh Rajput:
Rheality.in
RhealityX.com

Interesting facts that they are both registered through Godaddy on the same day June 12 2019 for 2 years (through 2021).

There has been 1 single hosting change on both domains probably directing them to the current Godaddy 'for sale' landing page, however RhealityX.com shows 17 IP changes.

RhealityX.com is registered under a Private Name, but Rheality.in is public since .in registrations no longer allow private registrations: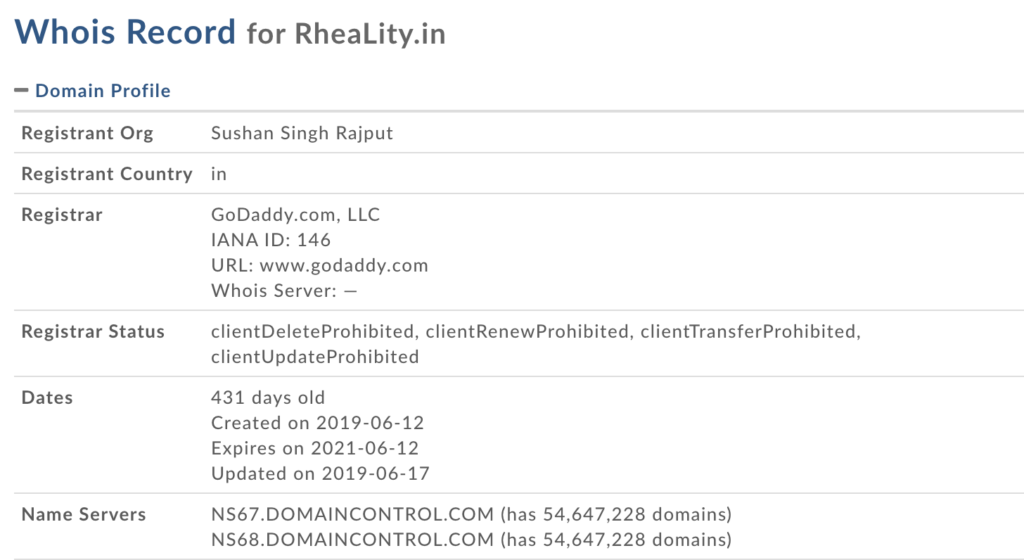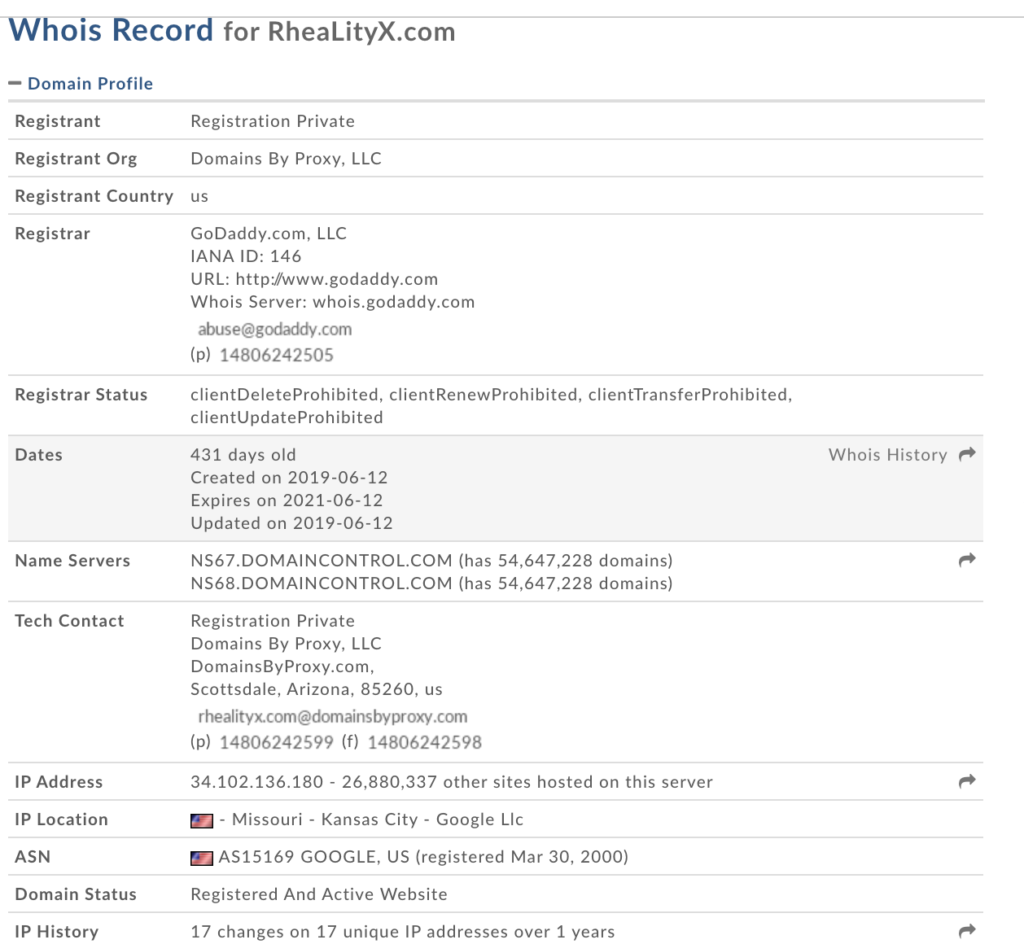 There has been a change on the domain RhealityX.com after July 7 2020. Prior to this date, the domain was showing this: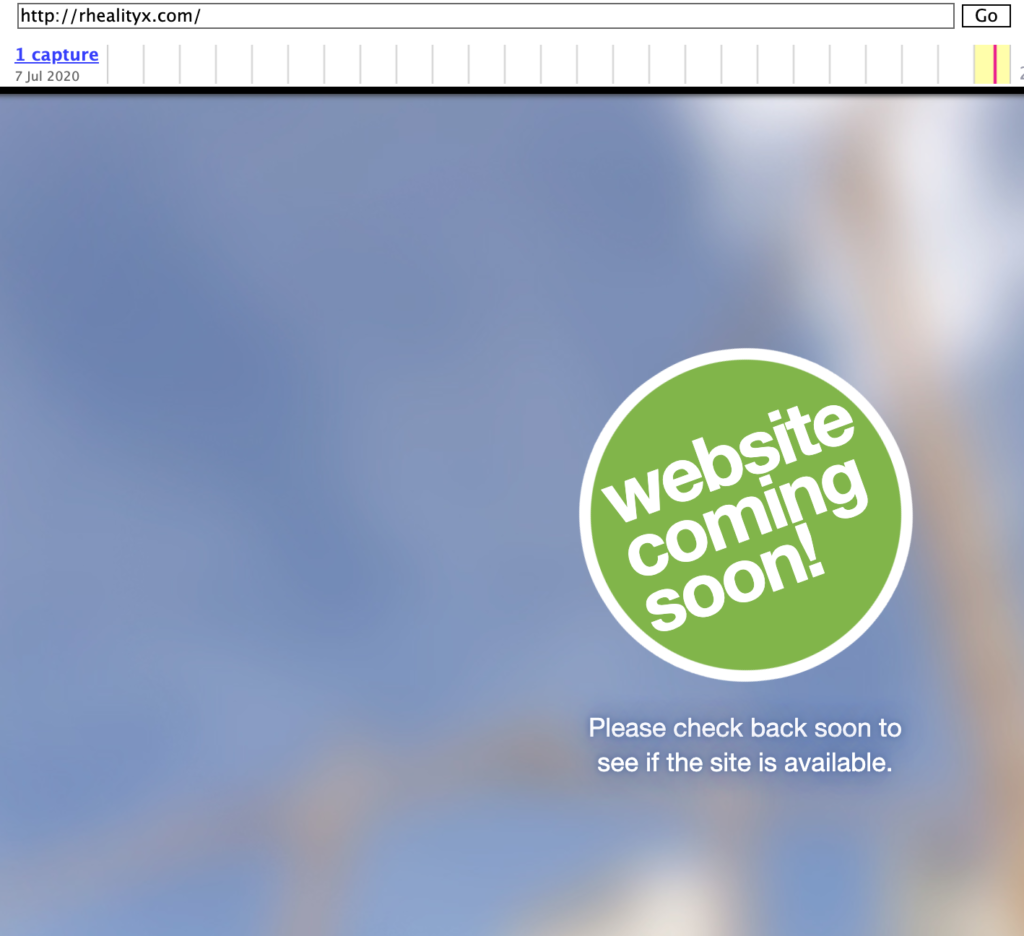 It's now showing a Godaddy "for sale" landing page: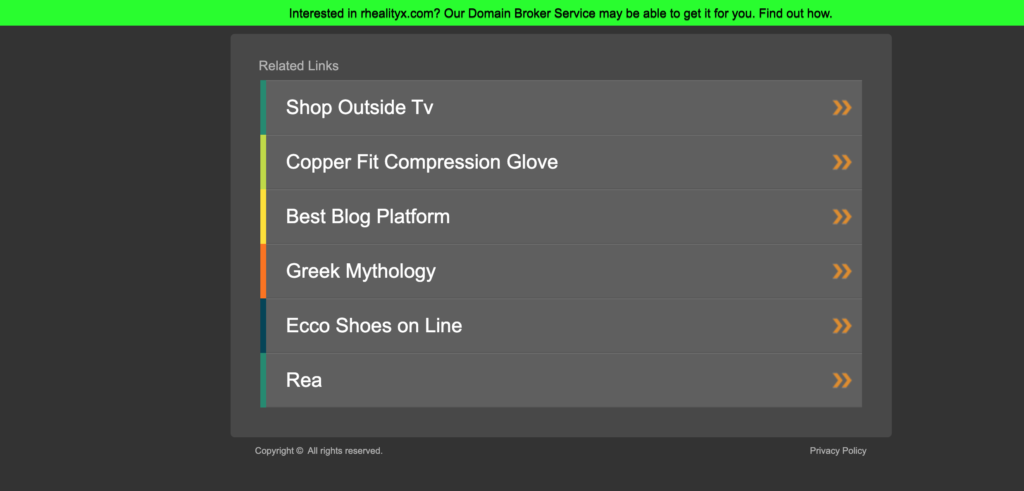 Very easy to know what IP address the change was made from. Why would someone feel the need to put up a 'for sale' page so suddenly in the middle of this investigation? Very fishy….someone is up to no good.
It's obviously a very complicated case with many different versions, strange circumstances and extremely careless forensics by the inept and incompetent Maharashtra police force. Imagine an entire department of Mark Fuhrman's – thats what we are dealing with!
In my view, Sushant was drugged that night with some heavy sedatives possibly to the point of paralysis… They then beat the sh*t out of my mans..which is evident in the bruises, lips, under eye dark circle, twisted ankles and feet. Hung him up making it look like it was a suicide.

Who is responsible? Well today, the general public 85%+ feel that Pithani ki Pithai and Sandeep Ssssssnake Sssingh are responsible. 78% blame Diar-Rhea and 74% are after Baby Penguin. Most agree that Nepotism is part of the root cause. How do I know this?

www.suspect.in – we have a poll setup that is gathering data on a regular basis.

Obviously the stats will change as more information is released.